Uniform Service in Massachusetts: The Best There Is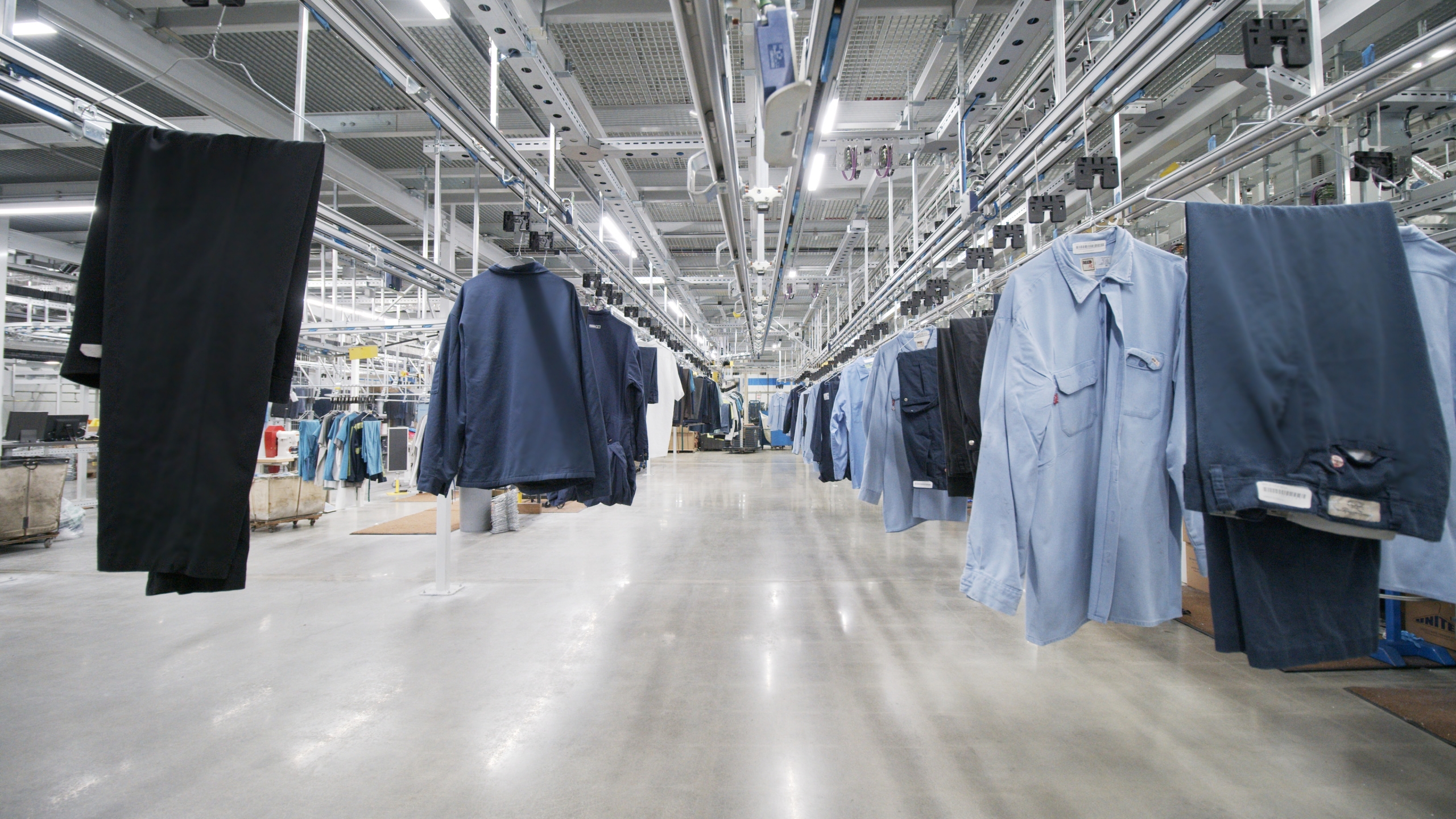 What does it take to get high-quality uniform service for your Massachusetts business? If you're in New England, we say – not much. All it takes is one call to Clean Uniforms and More! With a wide selection of commercial and industrial uniforms, an expert garment care team, and an impressive track record, what's not to like?
Why Clean Uniforms is Massachusetts' Best Uniform Service Provider
Here's why we are the best uniform service provider in Massachusetts:
100 Years of Family Values
Clean Uniforms and More! has been helping countless businesses with top-notch uniform service in Massachusetts since 1919. Our business operates with the same family values that guided us when we first opened. Our business approach is to always keep it personal. We build lasting relationships with our clients. We believe this is the best way to provide service that fully satisfies your business's unique needs. This is the secret to our century of success.
Custom Solutions for Your Unique Needs
No two companies are the same, even competing ones. Therefore, your needs can't be fully satisfied with a menu list of solutions. What you need are solutions crafted specific to your unique needs – and that's what we provide at Clean Uniforms and More! We'll take the time to get to a solution that best works for you. It's this kind of attention to detail and regard for your needs that sets us apart from the rest. Anyone can promise good uniform service in Massachusetts, but not everyone can ensure the personalized, tailored service that we offer.
Product and Service Excellence
The backbone of our excellence as a company is our commitment to quality. We uphold the highest quality standards in every service we offer. Our quality control procedures take place in multiple stages. We secure the quality of everything – from the uniforms we offer to the efficiency of our delivery process. Clean Uniforms and More! takes the necessary steps to ensure excellent results every single time.
Integrity Every Step of the Way
Integrity is an essential part of everything that we do. We take your trust as a privilege and take care of that with integrity in every aspect of our service. At Clean Uniforms and More!, you can expect full transparency, especially where your invoices are concerned. The numbers always add up, the paper trail is easily traceable, and the phone lines are always open.
Can a commercial laundry service ever be sustainable and green? The answer is a resounding yes. We are proof of that! Over the last few years, we've taken steps toward reducing our operations' carbon footprint. We believe that your pursuit for clean, quality garments does not have to come at the planet's expense. That's why we continually reduce our water and energy consumption. We find the most efficient delivery routes to reduce our fuel use as well. We have the Clean Green certification to prove that!  
Experience the Most Excellent Massachusetts Uniform Service Today!
Call Clean Uniforms and More! today at (800) 32-CLEAN for a free assessment of your uniform service needs or to learn more about how we can help you. 
https://www.cleanuniforms.com/wp-content/uploads/2021/04/Uniform-Service-in-Massachusetts-scaled.jpg
1440
2560
Clean Uniforms & More
https://www.cleanuniforms.com/wp-content/uploads/2020/03/CleanUniforms-2020LogoResize.png
Clean Uniforms & More
2021-04-18 15:40:07
2021-05-18 17:08:53
Uniform Service in Massachusetts: The Best There Is