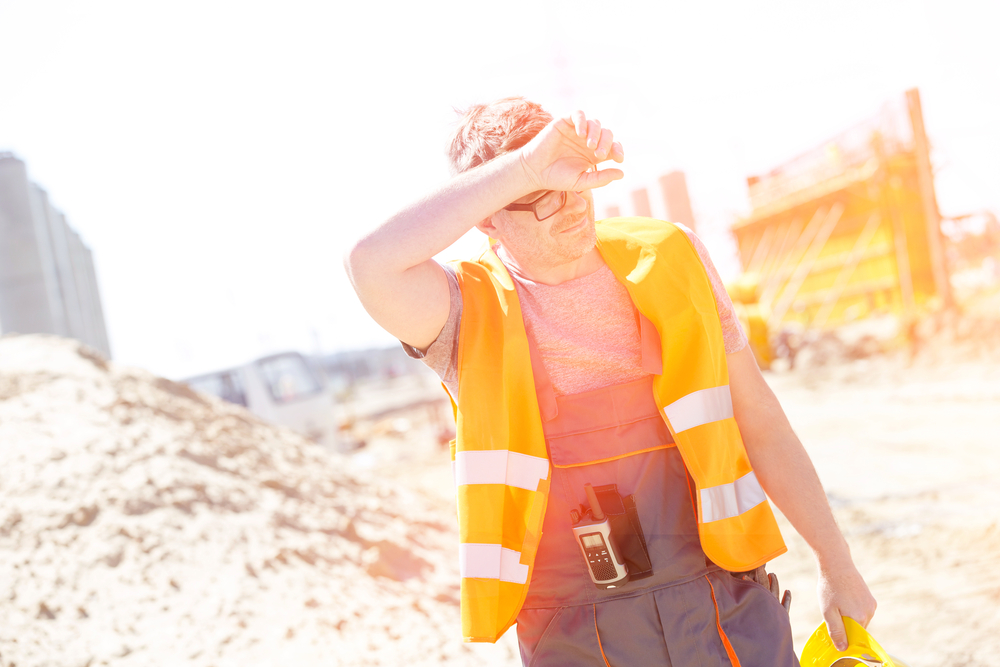 Do you know the difference between quality and cheap industrial uniforms? In the process of finding the right items for your industrial uniform supply, cheap materials are tempting. Considering how much high-quality uniforms cost, it usually an easy choice. After all, how different can high-quality uniforms be from their cheaper counterparts? 
They're worlds apart. There's a reason why cheap industrial uniforms are, well, cheap. Some things get skimpped, made substandard, or just outright forgotten in the name of keeping the costs down. How could you possibly tell the difference? We've listed them down.
Quality v.s. Cheap Industrial Uniform Appearance and Feel
Compared to regular uniforms, industrial uniforms are more functional than aesthetic. Appearance is not a priority and, with cheap uniforms, is disregarded. With quality uniforms, however, this isn't the case. Quality uniform material is thicker, well-colored, and well put together. The thin, looser-weave fabric of cheap uniforms makes them fray, discolor, and thin out easily. 
Additionally, quality uniforms ensure seams are clean, tight, and virtually impossible from the right side out. On its reverse side, the stitching is neat, tight, with no loose threads. The fabric used on higher-quality uniforms is thicker, heavier, and more solid.
Superior Wearer Comfort With Quality Industrial Uniforms 
Quality industrial uniforms keep their wearer in mind. Whereas the consideration for cheap uniforms starts and ends with "it-must-be-worn" in mind, higher quality ones have their priorities set straight – particularly in the area of comfort.
Because of the nature of industrial workplaces and industrial work, breathability and ease of movement are built into higher quality uniforms. Thanks to their excellent design and good fabric of choice, higher-quality industrial uniforms are comfortable to wear even through the longest and most grueling of workdays.  
Uniform Durability
This is not simply to say that higher-quality uniforms are longer lasting than their cheaper counterparts. More than that, durability incorporates a whole range of other characteristics that tell you your uniforms have been well thought out. This includes colorfastness, stain repellence, and overall capacity to withstand both frequent use and the intense level of cleaning that industrial uniforms require. That's something that quality uniforms have a clear advantage over cheaper options in the market.
Where to Get Quality Uniforms for Your Industrial Facility
The good news is, there is no shortage of high-quality industrial uniforms in today's market. You can always buy, lease, or rent your industrial uniforms.
Buying uniforms give you unbridled control over your uniform supply. This is ideal for businesses with in-house laundry facilities that can provide all the manpower and skill in garment maintenance that the uniforms need.
Leasing uniforms are ideal for facilities looking for more control but wish to do away with the huge upfront investment of bulk-purchasing industrial wear.
Renting uniforms is the best choice for businesses that need all the convenience and cost-efficiency of not having to buy and maintain their uniforms. It's fast, easy, and extra handy when you don't have the skilled manpower or space to maintain your own uniforms but you still wish to get them done right.
The Right Uniform Service Partner is Clean Uniforms and More!
No matter which method you choose to get your uniforms, make sure to get them from a reputable uniform service provider – like Clean Uniforms and More!
Talk to us today and we'll gladly walk you through the process. Call us at (800) 32-CLEAN for details about our industrial uniforms, or to request a free quote. 
https://www.cleanuniforms.com/wp-content/uploads/2020/09/Quality-vs-Cheap-Uniforms.jpg
667
1000
Grace
https://www.cleanuniforms.com/wp-content/uploads/2020/03/CleanUniforms-2020LogoResize.png
Grace
2020-10-01 06:30:55
2020-09-29 19:11:56
The Difference Between Quality and Cheap Industrial Uniforms